Alien vs Predator vs T-Priv
8/20/2017
New electronic e-cigarette box mods have hit the market recently and consumers are buying these vape boxes up at a fast pace. The mods possess numerous options that allow the user to vary the power, puff count, color, and much more. Several variations exist in today's market, but which box mod is best? The short answer is...well, it depends. We will list the three most popular box mods that have stormed the market recently and let you decide.

The first box mod kit we will detail is none other than the Smok Alien 220W Mod Kit.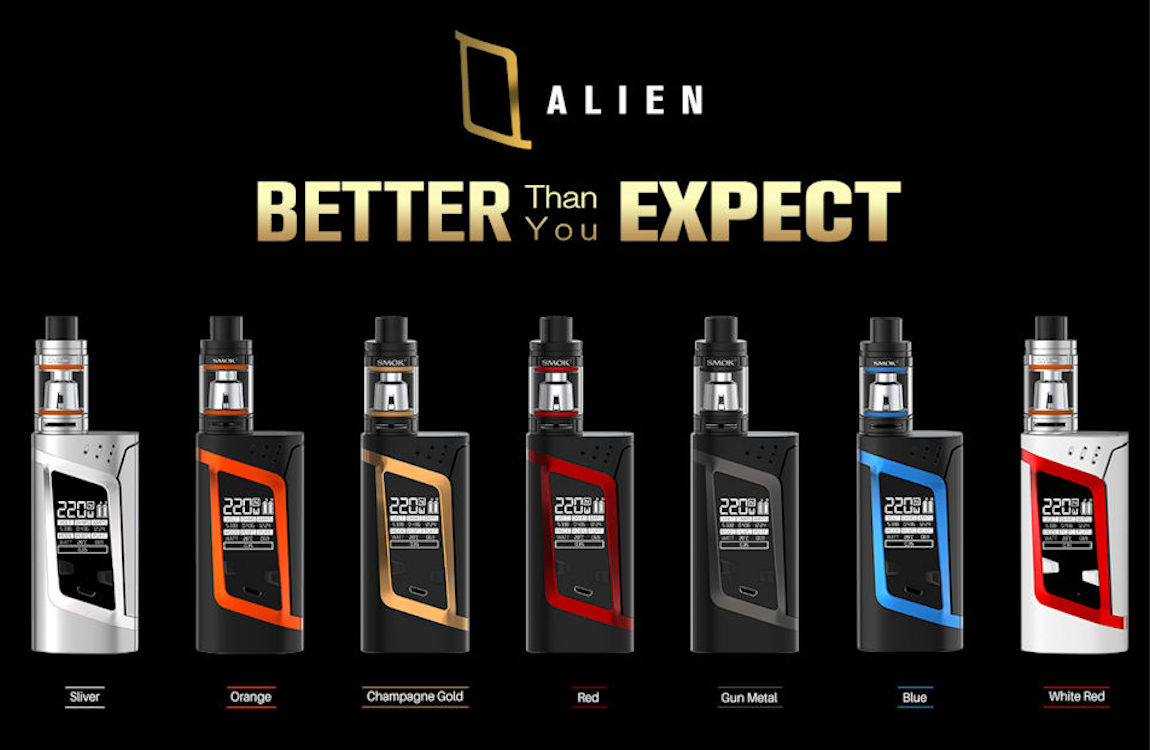 The well-combined USB port, OLED screen and all functional buttons are easy to operate. The shell, which is made of painted zinc alloy, features curved lines. It doesn't just look smooth it has a comfortable feeling in your hand thanks to its ergonomic design.

The max output power of the Alien is 220W and provides two modes for you- Temp Mode and Watt Mode. The Temp Mode can enhance the consistency and taste of every puff, whereas the Watt Mode is perfect for cloud chasing.

The OLED screen has a completely new operation interface with more vaping data for the user, including VW/TC MODE, vaping effect, voltage, battery life, resistance value, etc. The TFV8 Baby has an extremely open draw; airflow can be adjusted freely by turning the ring at the base of the atomizer. It has a top refill system to make refilling as easy as possible.

ALIEN 220 MOD

Size: 85 x 44 x 28.4mm
Power Range: 1W-220W
Resistance Range: 0.1Ω-3Ω (VW) / 0.06Ω-2Ω (TC)
Temperature Range: 200℉600℉/100℃315℃

TFV8 BABY TANK

Material: Stainless Steel
Size: 22x53mm
Capacity: 3ml
Thread: 510

It comes with:

1 x Alien 220 Mod
1 x TFV8 Baby Tank
1 x V8 Baby-Q2 Core (0.4Ω dual coils) (Pre-installed)
1 x V8 Baby-T8 Core (0.15Ω octuple coils)
1 x USB Cable for Charging/Upgrading
1 x Replacement Glass Tube
1 x User Manual
Spare Parts

Another popular box mod is the Wismec Predator 228 Kit.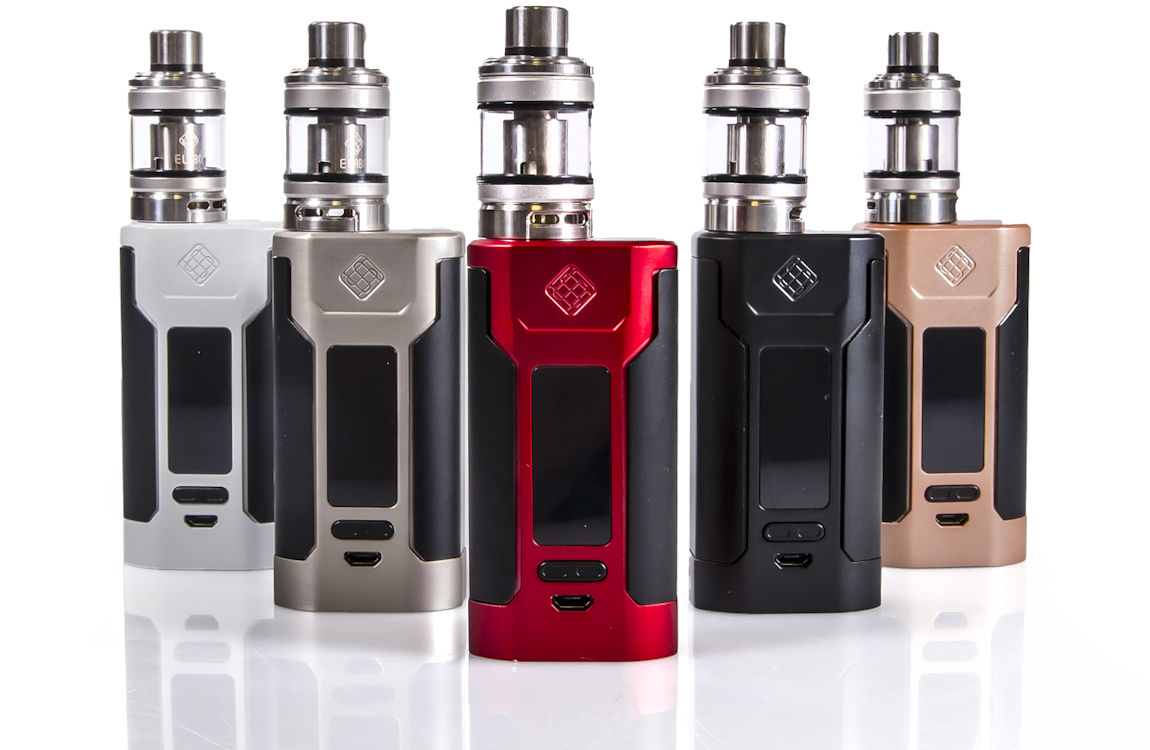 Wismec Predator 228 + Elabo Tank kit

Wismec Predator 228, designed by Sinuous Designs in USA, is powered by dual replaceable 18650 cells whose max output reaches 228W/50A. The application of plated USB ports contact makes it possible to realize 2A quick charge. And the separate battery power can be detected accurately through upgradable firmware. Moreover, with the help of the RC (reverse charging) adapter, Predator 228 can serve as a power bank to charge other electronic devices. The Elabo Subtank with retractable top filling solution and innovative childproof lock system can perfectly fit the Predator 228.

Specifications:

Wismec Elabo Subtank:

Dimensions: 52.8mmx25mm
Weight: 59.8g
Liquid Capacity: 4.9ml (Triple 0.2 ohm Head: 40-80W)
4.6ml (NS Triple 0.25ohm Head: 40-120W)

Wismec 228:

Dimensions: 43.6mmx29mmx86.7mm
Weight: 166.2g
Connection: 510 Thread
Output Mode: VW/TC-Ni/TC-Ti/TC-SS/TCR Mode
Output Wattage: 1-228W
Resistance Range: 0.05-1.5ohm for TC modes and 0.1-3.5ohm for VW mode
Temperature Range: 100-315C/200-600F (TC Modes)
Maximum Charging Current: 2A
Maximum Output Current: 50A
Output Voltage Range: 0.5-9V

And the third box mod we list is the Smok T-Priv.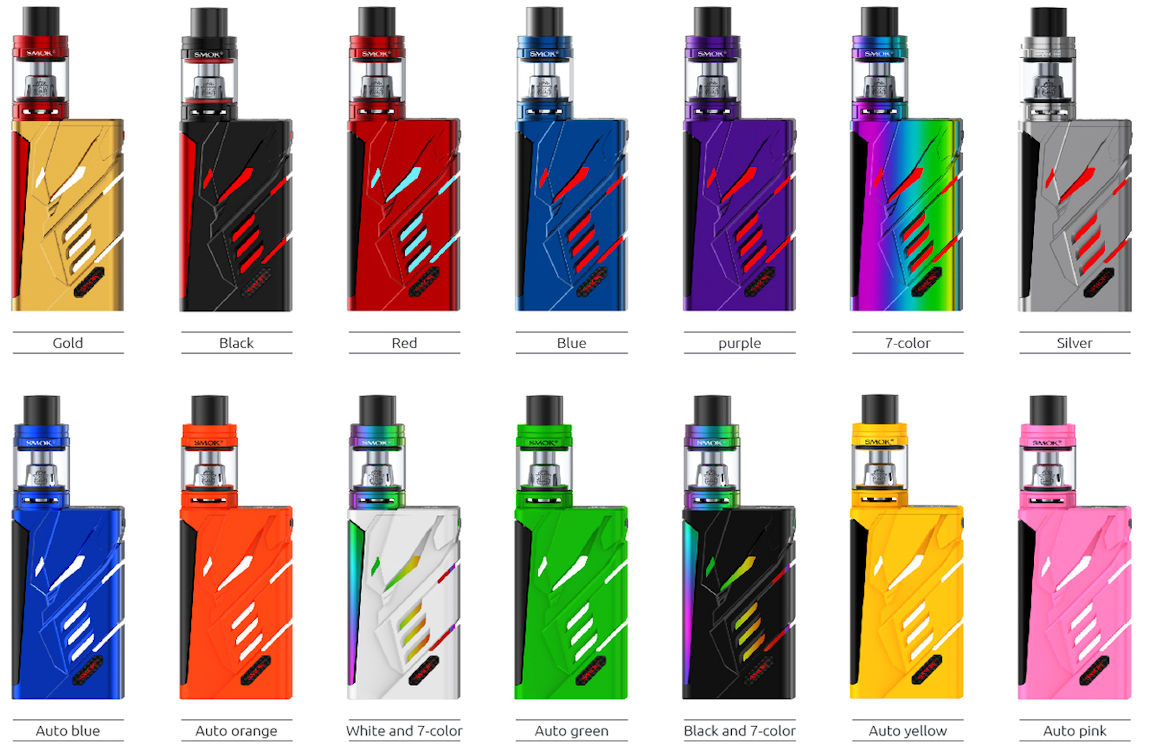 Hollow out design of T-Priv mod shows domineering, the big fire key kindles your desire, adjustable LED meets your various color demands, and 220W output is powered by 2x 18650 batteries (sold separately). You can enjoy the excellent performance via the strong V8 Baby-Q2 core and V8 Baby-T8 core of TFV8 Big Baby. Meanwhile it has 5ml capacity and smooth airflow system. T-Priv kit companies you all the way, just set out to conquer the sea of stars. Innovation keeps changing the vaping experiences.

All three mod kits are very similar in design, power output, tank capacity, price, and feel. All consist of the latest technology and give a great vaping experience. Because they are so similar, many vapors choose the look that satisfies them the most or the manufacturer that they feel most comfortable due to a history of mods they have had in the past. No matter which one you choose, you will be satisfied!

Check out our blog at BlackMesaVapors.Blogspot.com!

Facebook page