Drip Tips
Embellish your electronic cigarette with different styles and colors of drip tips. Drip tips are the mouthpiece for your tank system.
Here are some other items that might interest you: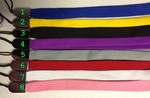 eGo Lanyard, Colorful
Price Varies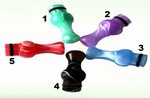 Drip Tip, Groovy
Price Varies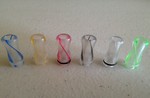 Drip Tip, Ribbon
Price Varies
Drip Tip, Clear
Product Code: DT02
Replace your drip tip with this clear round one. Excellent vapage through this baby!
EGO Drip Tip, Acrylic, Round.
Material: Acrylic
Shape: Round
Color: Clear
For use with DCT tanks and Vivi Nova tanks.
---
---
Tweet