Drip Tips
Embellish your electronic cigarette with different styles and colors of drip tips. Drip tips are the mouthpiece for your tank system.
Here are some other items that might interest you: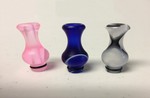 Drip Tip, Big Groovy
Price Varies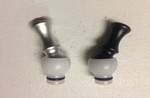 Drip Tip, Swivel
Price Varies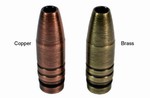 Drip Tip, Bullet
Price Varies
Drip Tip, Metal Dynasty
Product Code: DT09
This sleek metal dynasty drip tip will last much longer than the plastic ones. Awesome dynasty tips will give your e-cig a very nice accent.
Fits most DCT tanks, Viva Nova tanks, or 510 atomizers / cartomizers.
---
---
Tweet